We've noticed many "big" weddings recently were between grooms from Cairo and brides from Alexandria. This topic sparked our interest, so we went around asking men from Cairo why they think this is happening…and their answers will surprise you!
"2otat Meghamada"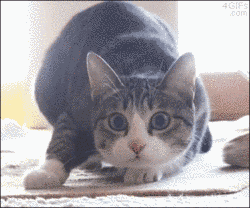 Apparently, Alexandrians are better behaved at parties. The fellas we spoke to described them as the perfect mix of closed and open-mind-ness; they like to party but don't get too wild.
"Far2 El 2as3ar"
Supposedly, ladies from Alexandria are less demanding when it comes to finances. Maybe Alexandrians are less materialistic? Or maybe this just has to do with Cairo being a lot more expensive than Alexandria.
"Aganeb"
Aside from a slight difference in how we pronounce certain words (tele3t walla tala3t?) we're not that dissimilar, but guys from Cairo think girls from Alexandria are different enough to be classified as exotic foreigners. We don't know if we agree with this one, but we're not complaining.
"Damohom Khafeef"
What can we say? We have an unmatchable sense of humor!
"El Gam3a ba2a"
This one is simple. More and more girls from Alexandria are going to college in Cairo, to universities like AUC and GUC. Often times, college sweethearts end up married. The fact that they're from different cities is just by chance. You can't help who you fall for!
"Mn Ba7ary w Ben7eboo"