By: Nour Sakr
1-Juice Bar (Beverages, Salads and Sandwiches)
In our modern day, fast-paced and over-stressed society it is all too common for most of us to rely on processed food. It's different now after Juice Bar opened up, where their drinks (juices and smoothies) are 100% real fruit!
So you had a tough day? Smooth things out with their delicious smoothies! #juicebareg
Also visit their booth in Alexandria Sporting Club during the Squash Tournament located in front of the View!
Juice Bar  Address: 27 Ismailia Street, Kafr Abdo, Alexandria, Egypt
Phone: 03 5432487
 2-Broadway Lounge (American Cuisine)
The best thing about Broadway is that it can be your perfect day start up or ending!
The perfect way to start your day: listen to an hour of world-class classical music followed by a cup of coffee! And having an evening shisha is the perfect way to end a very long day… 
#
BroadwayYourDay
Broadway Lounge: Address: 5 Nabil Shaker Hassan Street Kafr Abdou, Alexandria, Egypt, 21529
Phone: 0120 134 3504
3-Sheesh Beesh (Egyptian Gourmet Street Food)
An oriental taste is all you need to change your daily mood. So are you #gonnasheeshbeesh??
For the love of oriental food and all the good vibes it brings. If you haven't tried Sheesh Beesh yet, YOU ARE MISSING A LOT  #SheeshBeesh
Sheesh Beesh: Address: Cairo Alex Desert Rd, Qism Moharram Bek, Alexandria Governorate
Phone:03 3854158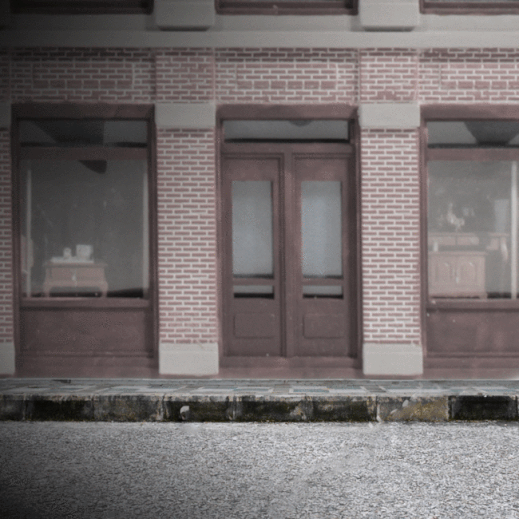 4-Scala (Mediterranean Cuisine)
Every now and then everyone deserves a break from the hustle and bustle… Scala gives you just that!
With delicious meals, they gather the best ingredients to serve you the best dinner in town!
#Scala
Scala: Address: Cairo Alex Desert Rd, Qism Moharram Bek, Alexandria Governorate
Phone:03 3854156
5-Paella ( Spanish Cuisine)
Paella is a delicious Spanish dish that was originated in the fields of a region called Valencia in Eastern Spain and became very popular around the world.
Paella brought it all the way to Alexandria for you..#HolaPaella
Paella: Address: Kanal el suez st , the beginning of the fence Olympic club from Abukeer, Alexandria, Egypt,
Phone:+203 4249 948
6-The 90's Bakery (Bakery & Chocolate bar)
It's original, it's classic, it's just really good. It's Cookies' Sandwich!  #90sbakery
They will charm your senses  with their Cinnabon cone ice cream that is going to take you to another level of perfection!
90's Bakery: Address: Alexandria Cairo Dessert Road,The Forum, In front of Carrefour, after lagoon down town, Alexandria, Egypt.
7-Opa ( Greek Cuisine)
Do you see this picture??
Drooling yet?
Don't miss to order their Special Ferrero Munchy.
8-Balady Gourmet (Egyptian Cuisine)
Want to taste Bamya like never before? Balady Gourmet is just the place you're looking for. #كله_جورميه
They believe that quality is always their number one priority. Specially the sodoq doq doq haha!
Balady Gourmet: Address: 33 Albert El Awal St., Semouha, Alexandria, Egypt
Phone: 01145911114 – 4241590
9-Khan El Akeel (Healthy Cuisine)
Healthy Food Freak ?!
Come try their "Always Fresh" salad bar and make your own colorful dish.
Opening Wednesday, September 7, 2016
Khan ElAkeel: Address: 238 Elgeish Rd., Alexandria, Egypt
Phone: 03 5448261
10-Fresh & Fresh L-Passage (Groceries & Fresh Made Pasta) 
For the first time in Alexandria, a live cooking pasta station! Go dine in and try their pasta freshly made on spot! #FreshNFresh
Don't worry, they will satisfy all your healthy craves!
Fresh N Fresh: Address: Fouad St 52 Fouad St , Sigma building
Phone: – 03 4836997 
11-Piero (Italian Cuisine)
As we all know, food isn't only about what you eat. It's about the whole experience. Piero gives you the luxuries and deliciousness of trying Italian food as it should be while feeling the comfort of eating at your non-existent Italian grandma's house.
Piero… because once is never enough!
Piero: Address: 32 Mohamed Safwat Street, Kafr Abdo, Alexandria, Egypt
Phone: 03 5229919 – 01122220841
12- Floating Restaurant (Seafood & Egyptian Cuisine)