So… we know that the Kardashian/Jenners are not exactly role models, but they have some legit health habits that wouldn't hurt if we incorporated.
ALLOW YOURSELF TO SPLURGE A LITTLE.
"I'll have a handful of M&M's or a piece of pizza. If I drink, I have one or two glasses. It's about understanding limitations," Khloe told People. That way, you're not totally limiting yourself, which can cause binges down the road and hinder your overall weight loss. It's all about balance!
FOCUS ON HOW YOU FEEL.
"I started having long-term, feel-good moments from the gym," Khloe told People. "You don't have long-term feel-good moments from pizza."
START YOUR DAY WITH SOME PROTEIN.
"I usually start my day with eggs, avocado, and oatmeal. I just feel better if I eat better," Kendall told People. Protein can leave you feeling satisfied, energized, and can even repair muscles and help with hormone production.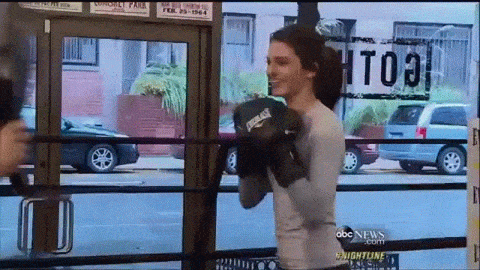 ALWAYS HAVE HEALTHY SNACKS READY.
"I always have healthy items available to me when I'm hungry, so it's available quickly. I'd rather eat a cookie than cut up vegetables, but now I don't have an excuse," Khloe told People.
PORTION SIZE IS KEY.
"I kind of eat what I want, but in portion control, which I never knew before. It's really hard," Khloe told People. "You have to train your body to eat less. Your eyes are bigger than your stomach."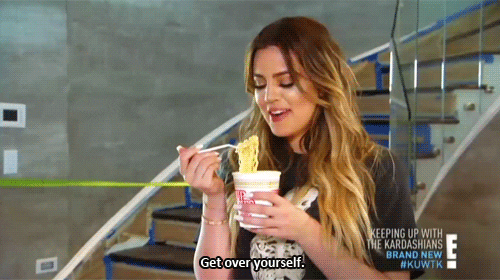 GO FOR FULL FAT.
"In our house, we do everything whole: whole milk and full-fat cheeses. And I use ghee and coconut oil for cooking," Kourtney told Natural Health magazine. Here's a simple rule to live by: Limit your saturated fats (i.e., the less-good kind) to less than 10% of your daily calories, and let unsaturated, healthy fats make up about 20% of those needs as recommended by the USDA.
DE-STRESS WITH EXERCISE.
"It really decompresses me," Khloe told People. "I'm less combative and I have less anxiety."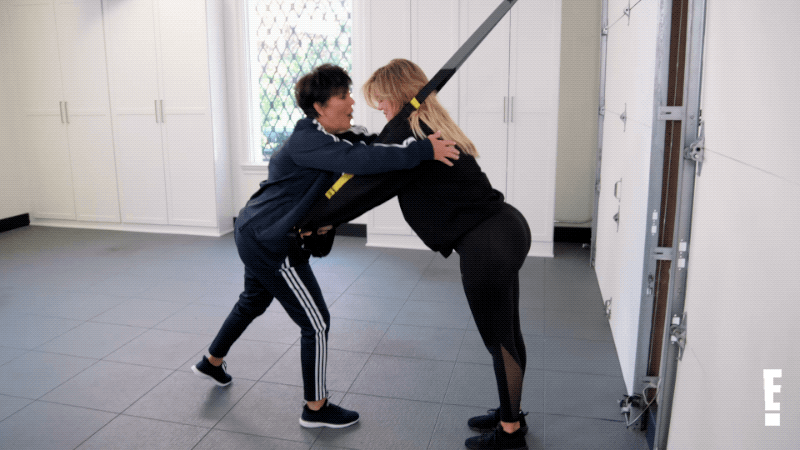 MAKE TIME FOR WORKOUTS.
Thats' a no-brainer! Kim's trainer, Melissa Alcantara, told E! that she usually works out six days a week, for 60 to 90 minutes at a time.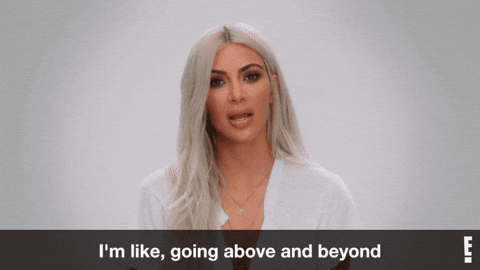 CUT BACK ON DAIRY.
Khloe claims that cutting out dairy—especially cheese—helped her lose 18 kilograms. Bonus: cutting down on dairy helps with acne!
DON'T SKIMP ON YOUR SLEEP SCHEDULE.
"My beauty secret for fashion week is just getting a good amount of sleep," Kendall Jenner told E! "I feel like I at least need about seven hours, eight hours of sleep to function." Sleep helps give you the energy to stay active and resist cravings throughout the day.
REDUCE WHITE BREAD, RICE AND PASTA.
Khloe cut out white starches completely from her diet; that means no more white bread or white pasta or white rice. No need to give up carbs completely, though. Just opt for healthier, whole-grain options, which provide even more fiber, protein, vitamins, and minerals for your body.
EAT MORE VEGGIES.
Kylie Jenner announced in 2017 that she was going vegan. "I'm trying this whole vegan thing," she wrote on Snapchat. Piling on the veggies through a vegan diet might help with weight loss. Studies show that people who follow a vegan diet see better results than dieters on other weight-loss plans, losing an average of 2.5 kilograms more in the short-term.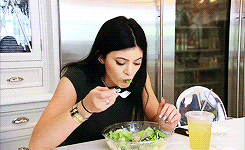 DITCH THE SCALE.
"I don't believe that a weight defines you. I don't weigh myself, because I don't care what number I am," Khloe told Entertainment Tonight. "I think to be happy comes from within … There's so many miserable people that are thin and they're hungry!"