I know back-to-school season is the last thing you wanted to be reminded of while you're appreciating your last few weeks of being term paper-free, but sooner or later, you have to wake up and smell the coffee. But we're looking at the positive side of things today. Going back to school is, dare I say it, actually kind of fun. Let's forget the all-nighters and papers and impending life decisions for a minute, and instead take a look at the glass half full.
Reuniting with all your friends.
Sure, you say you'll meet up almost everyday, but it's not the same! Nothing beats being three doors down from your closest friends.
Buying new school supplies.
Nothing makes sitting through a three-hour lecture more bearable than color-coordinated page tags and colourful new pens. No? That's just me? Yes, I was that one girl with a pencil case. Yes, I leant out all of my pens. No, I never got them back.
Decorating your room.
Whether you're lucky enough to live off-campus or resigned to dorm life like me, a new school year usually means a blank canvas for decorating your room. It's like getting to decide who you are as a person and how best to express it. (Yes, I can get deep.)
Drop and add week.
Luckily, going back to school doesn't mean diving in headfirst. More often than not, there's a "drop and add week" beforehand. Sure, you gotta get up to go to class, but it's mainly just to talk about the rules and what not, and to and get your lists of textbooks. You don't have to worry about the real work just yet.
Deciding you're going to be SO on top of things this year.
We've all made this promise to ourselves, and more often than not, we don't change much. However, that doesn't mean the feeling of making this promise isn't inspiring. You got this. This year is your year!
Not being sick of the food at your university's food court (yet).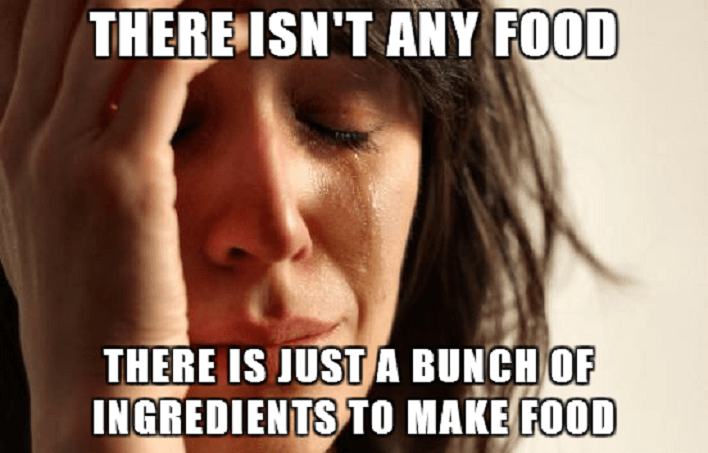 Oh yes, the food court. The limited options of healthy meals, all that junk food, and of course, the long, long line in front of McDonald's. These are the things that will get on your nerves by December, maybe even November. But for not, you're okay with it. Cherish this feeling.
Starting a clean slate with professors.
 Perhaps your class-cutting, extension-pleading days are behind you, and you can really start fresh with a professor who has no idea what a hot mess you were last year. While this year definitely won't be any easier, it's nice to know you have a do-over!
Hana Kotb